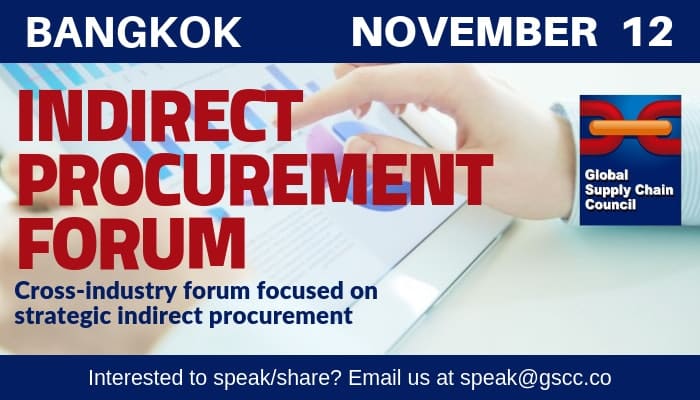 For many companies in Thailand, indirect/services procurement represents at least one-third of every purchasing dollar spent. And yet, few companies have standardized procedures specifically designed for the complexities of services procurement. Often, the result is excessive costs, drawn-out purchasing cycle times, and inconsistent workflow procedures.
This unique forum is where you can find out how to cut costs and achieve organizational excellence from strategic sourcing to spend management initiatives, with proven strategies from your peers real-life lessons. Learn how leading-edge companies who are bringing a degree of professionalism to define and manage those categories eventually uncover a gold mine of potential savings.
Featuring all new speakers and case studies, best practices and the latest updates within the indirect procurement role, this forum is an event you cannot miss!
Confirmed speakers and topics include:
– speakers will be confirmed soon
Other topics to be discussed include:
– Indirect Spend Best Practices in Thailand
– How to Develop Great Services RFPs
– Talent Management in Indirect Procurement
– How to Adjust Indirect Procurement Strategy Under Currency Changes
– Applying Strategic Sourcing Principles to Indirect Procurement
– Developing Services Contracts that Work in Thailand
– Examples of Indirect Procurement Transformations
– Examples and case studies in sourcing/managing Travel & Expense, Hotel, Airlines, Fleet, Logistics Services, Marketing, Telecom, Legal, etc…
Who should attend
This program is designed for procurement, purchasing and sourcing professionals responsible for not only acquiring indirect categories, but also for developing the procurement strategies in Thailand. Team leaders, project managers and members of supply chain cross-functional teams will also profit from this unique event.
Proposed Rough Agenda
The final agenda will be published one week prior to the event date, so stay tuned!
12:30 noon: Registration & Buffet Luncheon
1:30 pm: Three sessions (20 min/speaker back-to-back) followed by panel Q&A
3:30 pm: Coffee/Tea & Networking Break
3:45 pm: Three sessions (20 min/speaker back-to-back) followed by panel Q&A
5:30 pm: Closing remarks & End of the event
>> Online registration will open soon
Participation fee US$ 90 per person (includes coffee/tea & snacks).
Discount available to PFL members
*Not a PFL user yet? Become one to enjoy discount for events all-year long, free access to all webinars and many other benefits! Join now
Interested to speak?
If you wish to share your knowledge or experience on this topic, come forward to become a speaker at this event. Click here to understand why our events are different and submit your session at https://chain.typeform.com/to/o9I4RQ
Date
2019-11-12T06:30:00Z → 2019-11-12T11:00:00Z
1:30pm – 6:00pm HKT
…to be confirmed shortly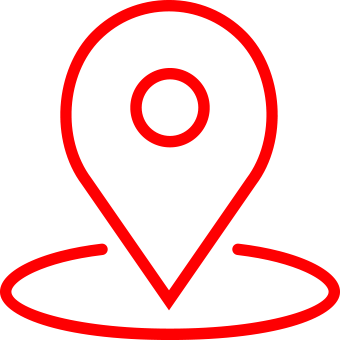 Bangkok